OUR MISSION                        Gwendolyn's Wish, Inc. is a volunteer-run 501 (c) 3 charity dedicated to keeping pets of the greater Williamsburg community with the people and families who love them.
WHY ARE WE CALLED GWENDOLYN'S WISH?            Gwendolyn's Wish is named in honor of a dear friend and fellow animal advocate. Gwynn spent seventeen years giving volunteer time and support to Heritage Humane Society in Williamsburg, Virginia. Even when she could no longer walk dogs, she came in at least twice a week and helped socialize dogs, made notes on their personalities for the shelter website and ensured that any medical needs were being covered.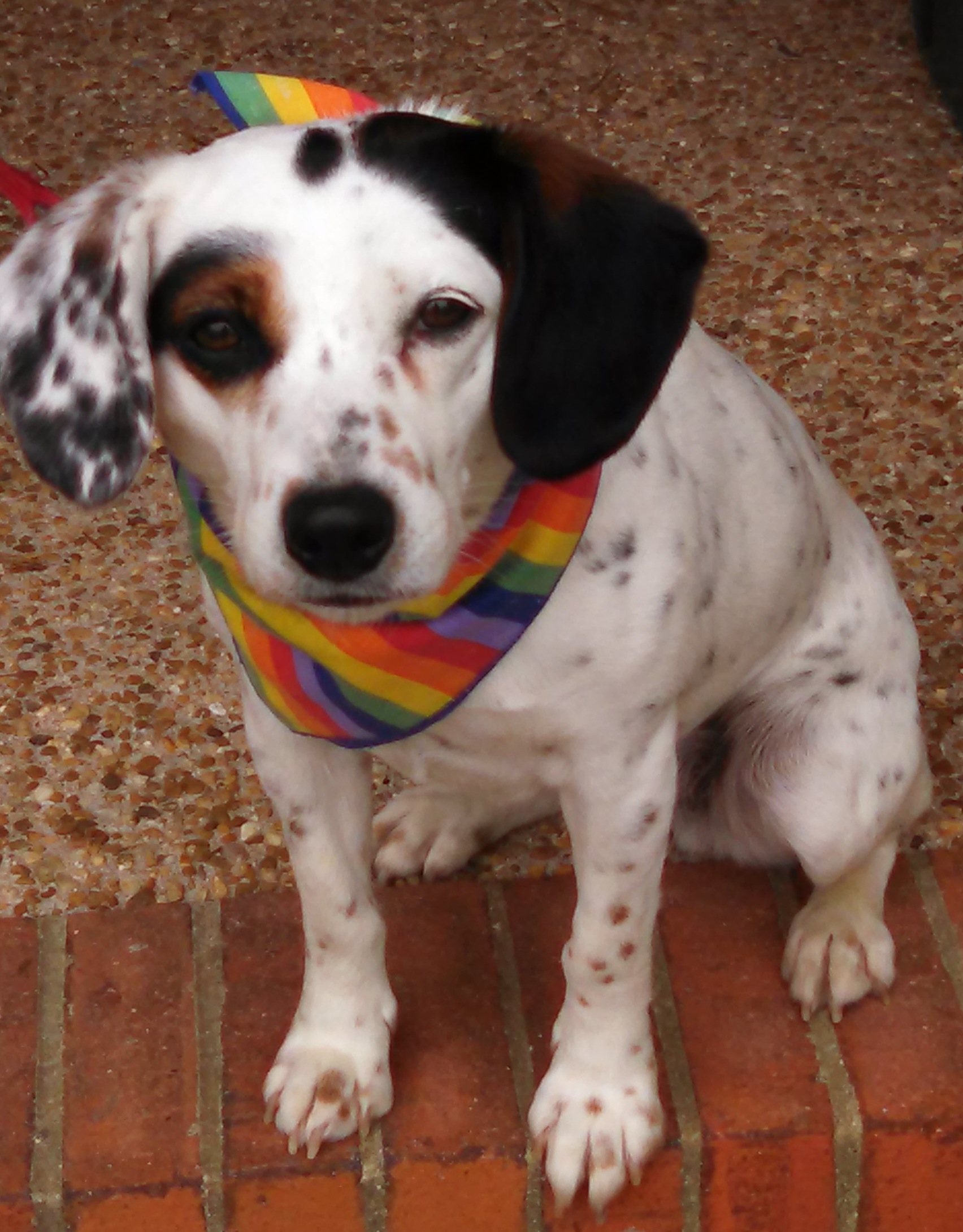 Gwynn adopted her beloved dog Sable from Heritage Humane. When Sable passed away in 2014, Gwynn opened her home and heart to a shy dog in need of special attention. Toots is now a happy, outgoing girl who loves everyone she meets.
Co-founders Cindy, Teri and Peggy met Gwynn during their time as Heritage Humane volunteers. We were immediately impressed by her unflinching dedication to bettering the lives of shelter animals. As we spent more time with her, we had the pleasure of experiencing her kindness, her graciousness, and her delightful sense of humor. She is an inspiring role model for living life to the fullest and giving back to one's community.
When we first began talking about forming a nonprofit to offer basic vet care, assistance with non-routine vet care on a case by case basis, and spay/neuter to pets in underserved neighborhoods, Gwynn was very supportive and encouraging. It didn't take long to realize that naming our new organization after her was a wonderful way to honor her years of service to the animals in our community. We look forward to carrying Gwynn's compassion for animals into the future.